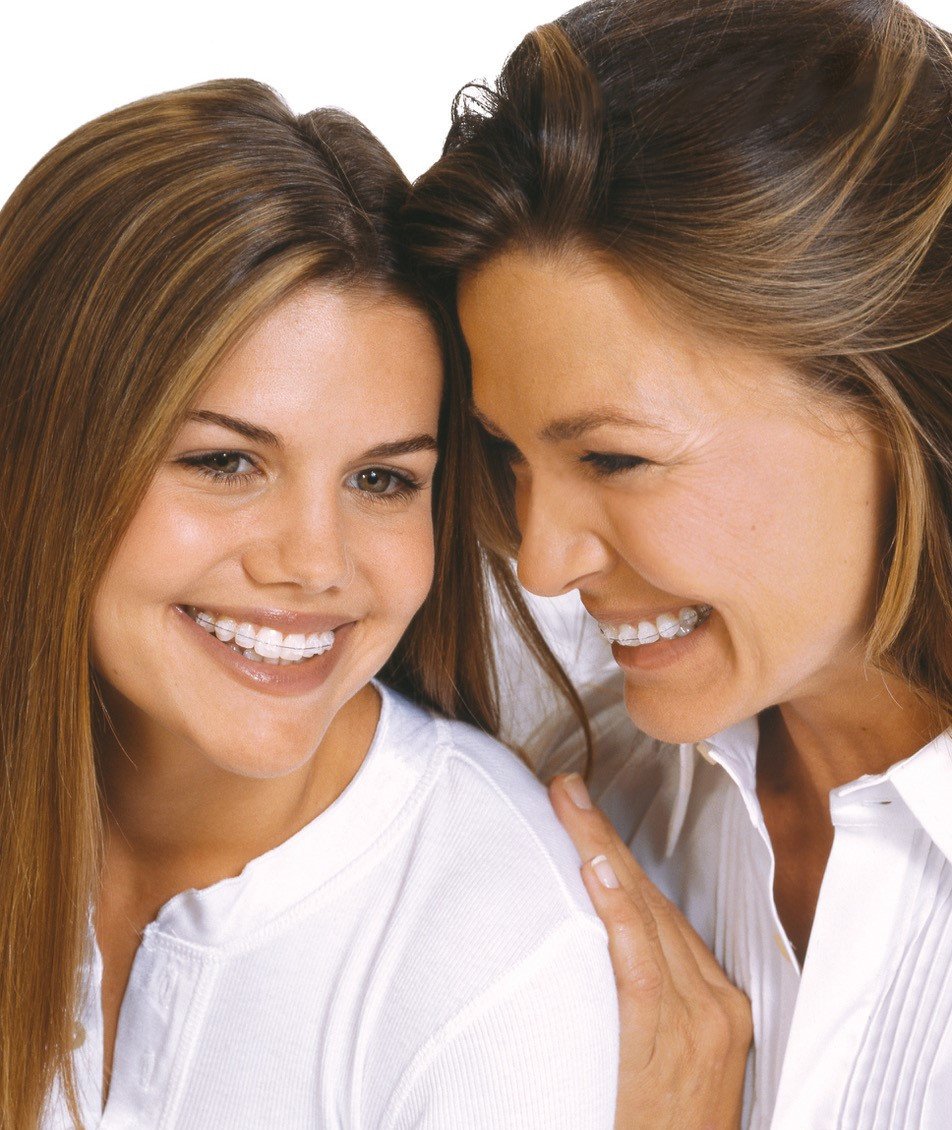 Unobtrusive braces
blend with the shade of your enamel
The braces are made of monocrystalline sapphire or ceramic. The sapphire are translucent and the ceramic in the color of toothpaste. Most of the time, we wear the wires and other components white in color.
Aesthetic braces are fixed at the start of treatment to the front surfaces of the teeth using a strong, specially manufactured adhesive. No need to worry about the wearing regime during the day. You will have a strong bond with these braces.
Speaking, cleaning and eating aside. All the components of modern orthodontics have developed so that you live without much restriction during treatment. You will hardly notice any pronunciation problems. Cleaning your teeth is only slightly more difficult with cosmetic braces than without braces. When eating you should bite food more carefully to avoid unnecessary mechanical damage and avoid foods with strong colouring. This will avoid unplanned visits to the clinic.
We will explain and rehearse everything beforehand.
Esthetic braces are used to treat all types of orthodontic defects such as crowded teeth, deep bite, open bite, cross bite, reverse bite and gaps between teeth regardless of the complexity of the case.
They are suitable for adults, teenagers and children with already replaced teeth.
Pluses of aesthetic braces
Low visibility of the braces during treatment
Treatment takes place discreetly against the background of the patient's normal life
No worries about the regimen of putting on and taking off the braces
They can be used to treat any complex orthodontic defect from the mildest to the most complex
Globally the most widely used and historically proven method
Consistently more cost-effective than Invisalign
Minus of aesthetic braces
You should not bite hard food with great force, but bite more carefully (this is also largely true for Invisalign braces, due to the possibility of damaging the fixed attachments on the teeth)
You should avoid foods containing strong dyes (e.g. turmeric), due to the possibility of staining the retainers (if stained, they can be replaced within 10 minutes at the patient's request)
To clean teeth after eating, more frequent use of an interdental brush is needed to clean the area under the wire where food can enter
References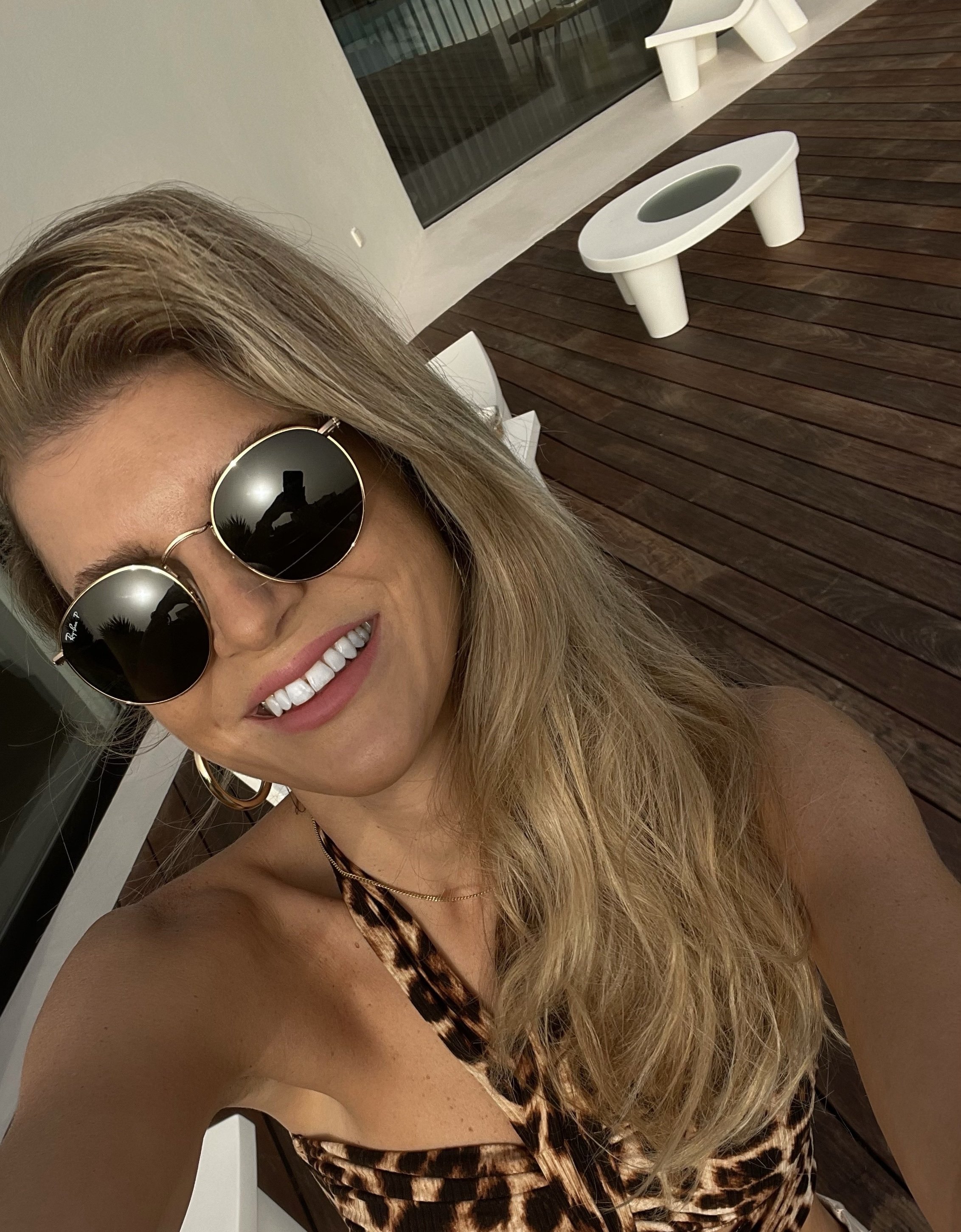 Offer of aesthetic braces
We work with braces of renowned manufacturers. We currently use translucent sapphire braces from American Orthodontics(USA) and white ceramic Dentaurum (GER).
Radiance Plus®
Sapphire braces made byAmerican Orthodontics with highly transparent single crystal sapphire locks provide the maximum necessary discretion during treatment. Suitable for all tooth shades. The unique patented method of adjusting the locks and the rounded edges guarantee the necessary comfort during the entire process. These are our most requested braces.
Discovery
Ceramic braces made by Dentaurum are German made. The white shade of the braces adapts to almost every shade of teeth. The brackets are smaller than sapphire braces, yet remain durable. The small size of the locks makes treatment with them unobtrusive. They are most often used on patients with smaller teeth, but also on those who like them because of their small size.
What should I do if I am interested in cosmetic braces?
1. Make an appointment for a consultation. Simply call 731 551 182 or fill out the contact form.
2. We will develop a digital treatment proposal at the consultation.
3. You decide whether to go ahead.
4.
If you do, we present a treatment plan, fit the braces and treatment can begin.
Prices of orthodontic treatment with cosmetic braces
Prices of braces including retainers. A contractual guarantee of the price of your orthodontic treatment is a matter of course.
Brace
Scope of treatment
Price incl. retention
American Orthodontics Radiance Plus
Translucent sapphire braces for adults and teens for any treatment complexity.
1 jaw
47 890 Kč
Both jaws
79 990 Kč
Dentaurum Discovery® Pearl
Naturally white ceramic braces for adults and teens for any treatment challenge.
1 jaw
47 890 Kč
Both jaws
79 990 Kč
We accept credit cards. Sodexo, Edenred, Ticket Medica, Ticket Multi, e-Ticket,Ticket Benefits Card, Benefit+ and Flexipass up to the amount of 10000.- CZK .