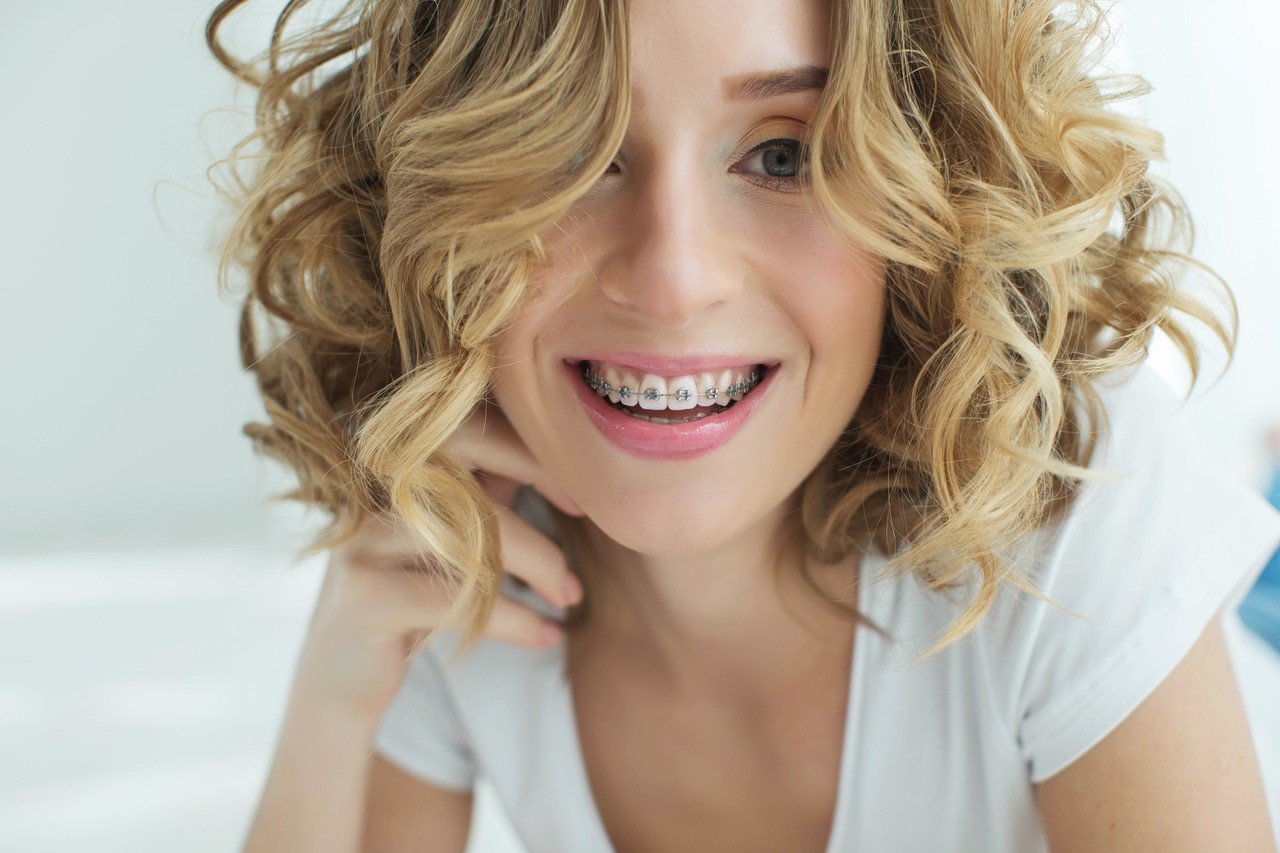 Classic braces
they are visible, but no need to be ashamed
The locks of today's metal braces meet the demands of small size while maintaining perfect functionality. The material used to make them is nickel titanium. They are also produced in a nickel-free version for the treatment of patients with mucosal allergies to nickel. They are a common choice for most parents of teenagers. Adults do not avoid them as a matter of principle. The price is the lowest of the braces offered, but the functional principles and results are the same as for the aesthetic braces.
When starting treatment, the metal braces are fixed to the front surfaces of the teeth using a strong, specially manufactured adhesive.
Speaking, cleaning and eating aside. All the components of modern orthodontics have developed so that you live without much restriction during treatment. You will hardly notice any pronunciation problems. Cleaning your teeth is only slightly more difficult with cosmetic braces than without braces. While eating you need to bite food more carefully to avoid unnecessary mechanical damage and to avoid unscheduled check-ups.
We will explain and rehearse everything beforehand.
Metal braces are used to treat all types of orthodontic defects such as crowded teeth, deep bite, open bite, cross bite, reverse bite and gaps between teeth regardless of the complexity of the case.
They are suitable for adults, teenagers and children with already replaced teeth.
Pluses of metal braces
Treatment takes place against the backdrop of the patient's normal life
No worries about the regimen of putting on and taking off braces
They can be used to treat any complex orthodontic defect from the mildest to the most complex
Globally the most widely used and historically proven method
The most cost-effective braces for orthodontic treatment
Minus of metal braces
You can't bite hard food with great force, but bite more carefully (however, this is also true to a large extent with Invisalign braces, due to the possibility of damaging the fixed attachments on the teeth)
To clean your teeth after eating, you need to use an interdental toothbrush more often to clean the area under the wire where food can get in
References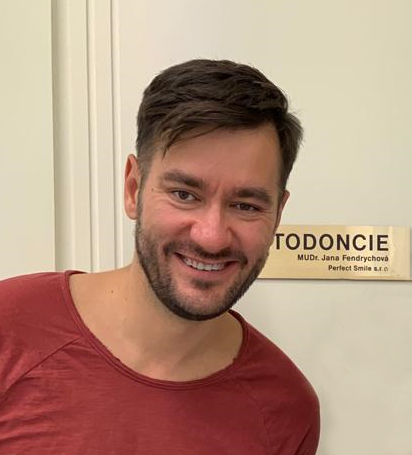 Offer of metal braces
We work with braces of renowned manufacturers. We currently use metal braces from the manufacturer Dentaurum (GER).
Dentaurum Discovery Smart®
Metal fixed braces from the German brand Dentaurum guarantee very effective orthodontic treatment and maximum wearing comfort. Discovery Smart braces are 20% smaller than a regular metal bracket, the whole appliance is very small, does not hurt, does not interfere with speaking, cleaning and is very unobtrusive in the mouth.
What should I do if I am interested in metal braces?
1. Make an appointment for a consultation. Simply call 731 551 182 or fill out the contact form.
2. We will develop a digital treatment proposal at the consultation.
3. You decide whether to go ahead.
4.
If you do, we present a treatment plan, fit the braces and treatment can begin.
Price of orthodontic treatment with metal braces
The listed prices of braces including retainers. Contractual guarantee of the price of your orthodontic treatment is a matter of course.
Brace
Scope of treatment
Price incl. Retention
Dentaurum Discovery® Smart
High-end metal braces for every age and treatment complexity.
1 jaw
40 890 Kč
Both jaws
65 990 Kč
We accept credit cards. Sodexo, Edenred, Ticket Medica, Ticket Multi, e-Ticket,Ticket Benefits Card, Benefit+ and Flexipass up to 10 000.- CZK .